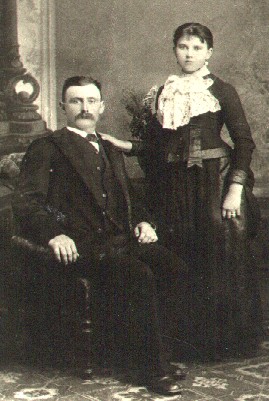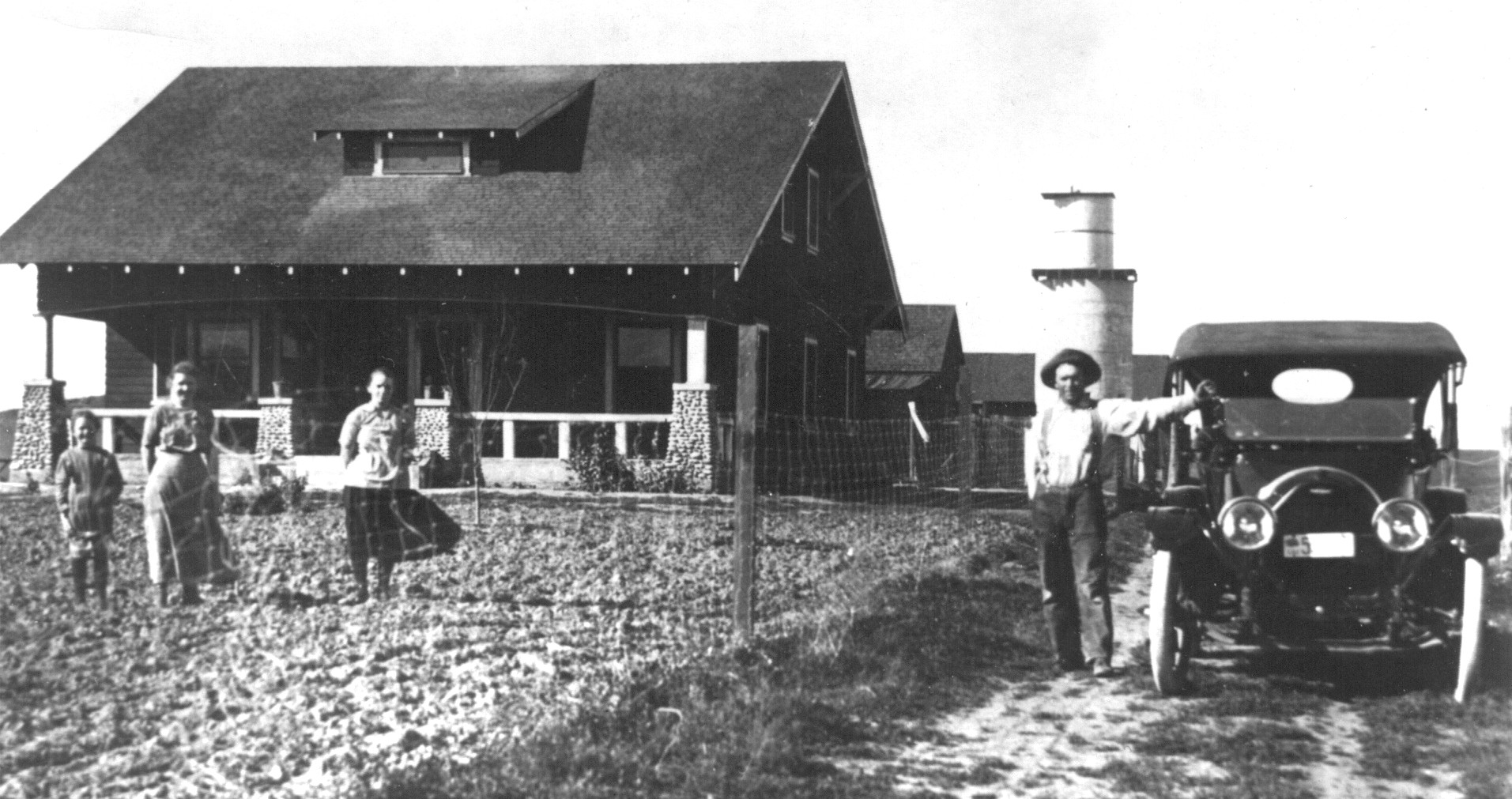 Nestled in the rolling hills south of Winchester you hear the French names of Nicolas, Jaussaud, Pourroy. Welcome to "French Valley!"  Pictured at left is Marius Nicolas and his bride Mary Virginia Jaussaud on what may very well be their marriage photo. They were married in Temecula, Ca. on July 22, 1886, he 29, she 17.

Below is a photo of Mr. Pourroy and his horse Garmen taken in 1915

   Shown at the left is the Thompson Home which was located just west of Winchester Road in French Valley.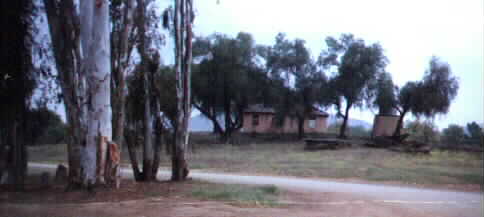 The Button ranch is shown at right in this  1999 photo. It is located in Auld Valley at the Lake Skinner recreation area. Sadly it appears that the ranch may fall to the elements and be lost forever.