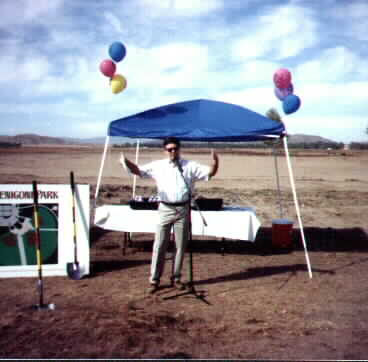 Sam Goepp, Valley-Wide Parks and Recreation Manager at the second groundbreaking of the community park in early 1999. The park should be completed in the year 2000 and will house a county fire station also.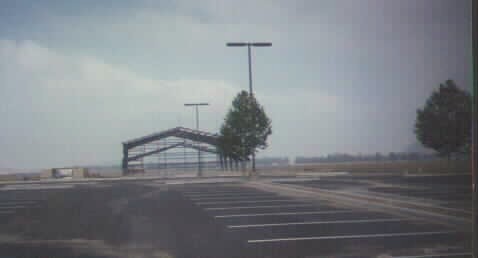 The new community center donated by the

Domenigoni family under construction in

May of 1999 is shown at right.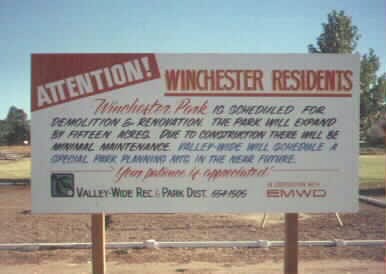 The sign that was posted in 1998 to tell the people that the Winchester-Domenigoni Park was due for a major renovation.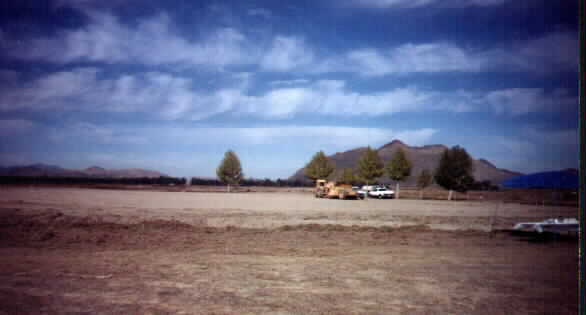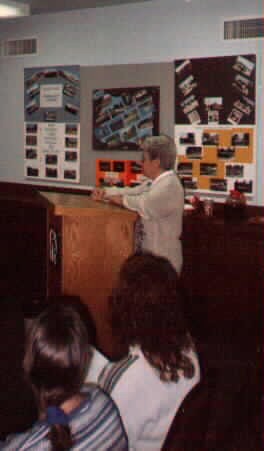 Jean Domenigoni speaks to the Valley-Wide Parks and Recreation District Board of Directors where the Domenigoni Family Trust donated a building to the district for a community center in the Winchester-Domenigoni Park.

A picture perfect day awaits the groundbreaking of the "New" Winchester - Domenigoni Park as construction crews continue the grading of the site and roads. In the background "Old Man Mountain" lays quietly as he has for many years.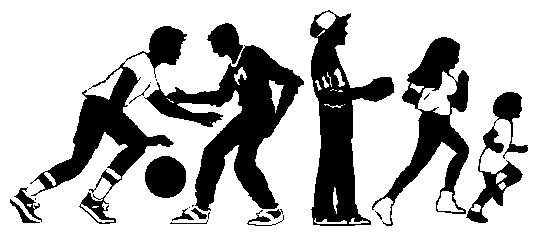 Click on logo at left to see pictures of the dedication of our "new" improved park